Chocolate-Banana
Better Than Ice Cream
By: Marla Harvey
I absolutely love ice cream, but it's not exactly healthy to enjoy it everyday. So when I heard bananas could be blended into a creamy consistently like ice cream, I was skeptical. And then I tried it, and all I can say is I've found a way to eat ice cream everyday! But don't take my word for it, try it for yourself. It takes less than 10 minutes to blend and enjoy as soft serve or give it an hour in the freezer to firm. Try it now, and thank me later!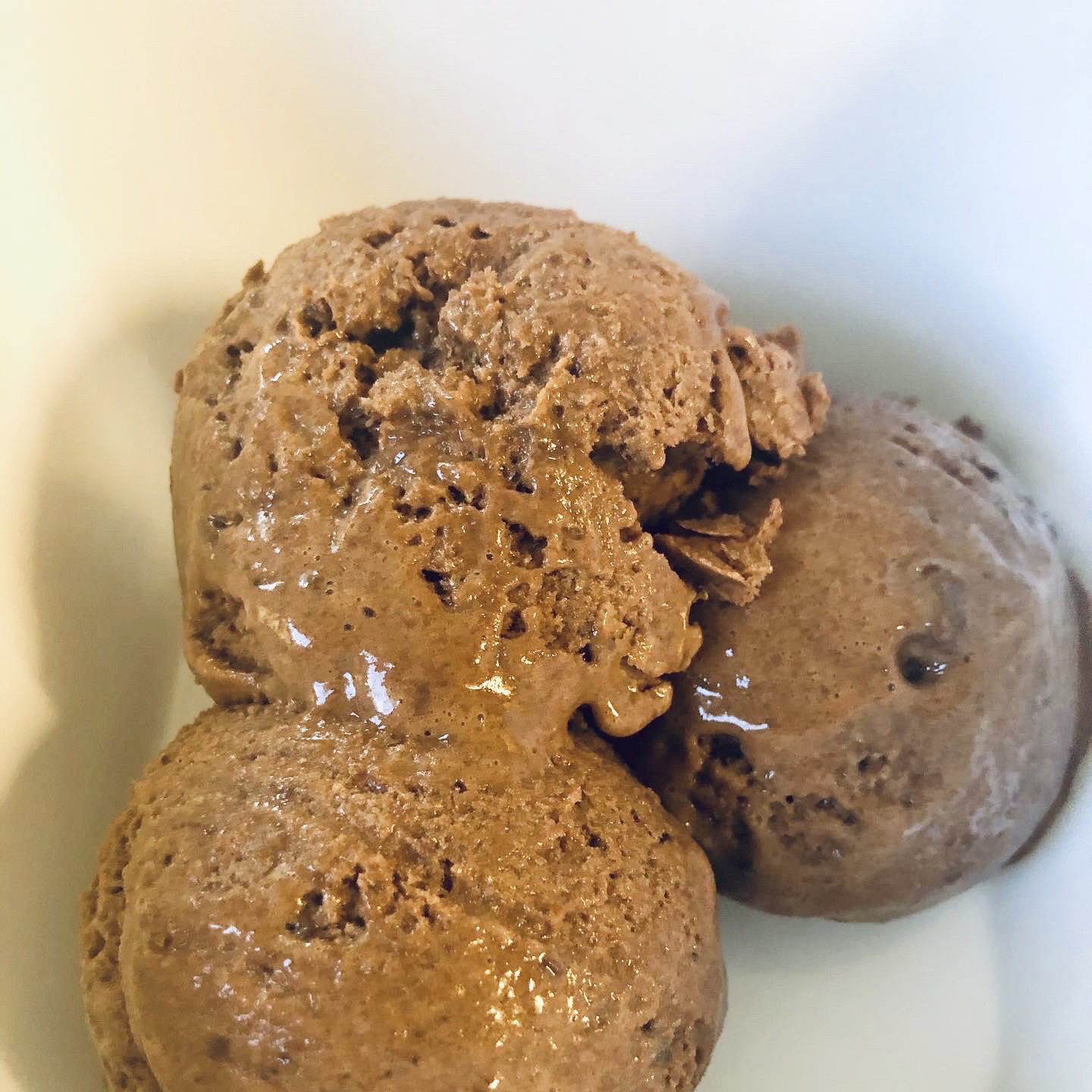 3 frozen bananas chopped
2-3 tbsp cocoa powder
Non dairy milk  (just a splash for blending)
Chocolate Chips (optional)
Place frozen bananas in food processor. Add cocoa powder and chocolate chips. Pulse to chop bananas Add splash non dairy milk if needed. Puree or cream until it reaches an ice cream consistency
Eat immediately or put into a freezer safe dish and let firm for about an hour.
Enjoy!